The next major update is just around the corner. The latest Android 12 update is expected to be pushed next week to pixel device first. Moreover, as per the reports from XDA Developers, Google may push another update, which they call Android 12.1, before the Android 12 update next year. In addition, the report says that XDA Developers already put their hands on an Android 12.1 build. This shows a lot of new and redesigned features. However, the most significant thing out of that build is the optimisation for foldable screens.
The Android 12.1 update may bring improvements in handling large foldable screens. Moreover, the update contains improvements like a better split-screen UI, a lock screen with horizontal space, and a new taskbar for easy navigation. In addition, in this build, the quick settings and notification panels are displayed side-by-side. The lock screen is optimise to use sizeable horizontal space, display clock and notifications. Furthermore, the update also improves usability while holding a device using one hand. As now, the field to enter PIN or password can be on either side of the display, instead of putting it at the centre.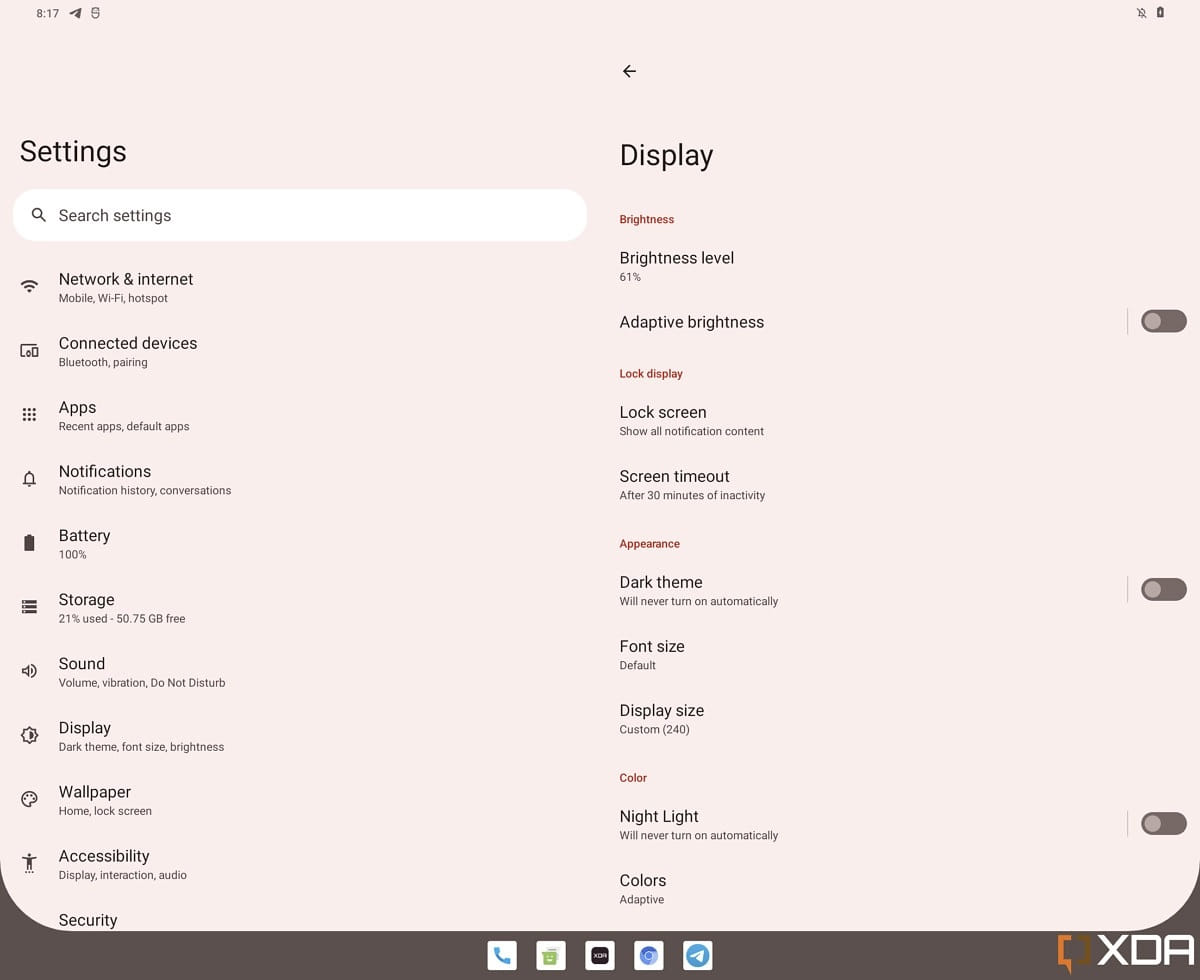 Further, there is also a new shortcut in the recent apps menu to open an app in split-screen mode directly. In addition, it will let users skip the long press on an app's icon to open the app in split-screen. Moreover, the new taskbar in Android 12.1 will let users to open recent apps in split screen mode by dragging and dropping them onto either side of the screen. However, biggest news is undoubtedly the optimisations Android 12.1 brings for foldable devices. Though the Pixel Fold is now late, Android 12.1 reaffirming the Google interest in foldable devices.