Honor officially announces today that it would be hosting a new launch event later this month. On September 22, the company would hold the Magic3 series Imaging Technology Conference in China. Moreover, the company reveals the date of the conference, but it has yet to reveal further details regarding the event. The official Weibo post also states that its Magic3 is quite well received, especially in regards to its camera capabilities. In addition, the company is now apparently looking to further improve on this aspect of the lineup. In a Weibo post's Honor mentions the word 'Communicate' for the lenses and even shares a poster. The poster did not offer any specifics but it does hint at a deeper level integration of software and hardware to offer an improved camera experience.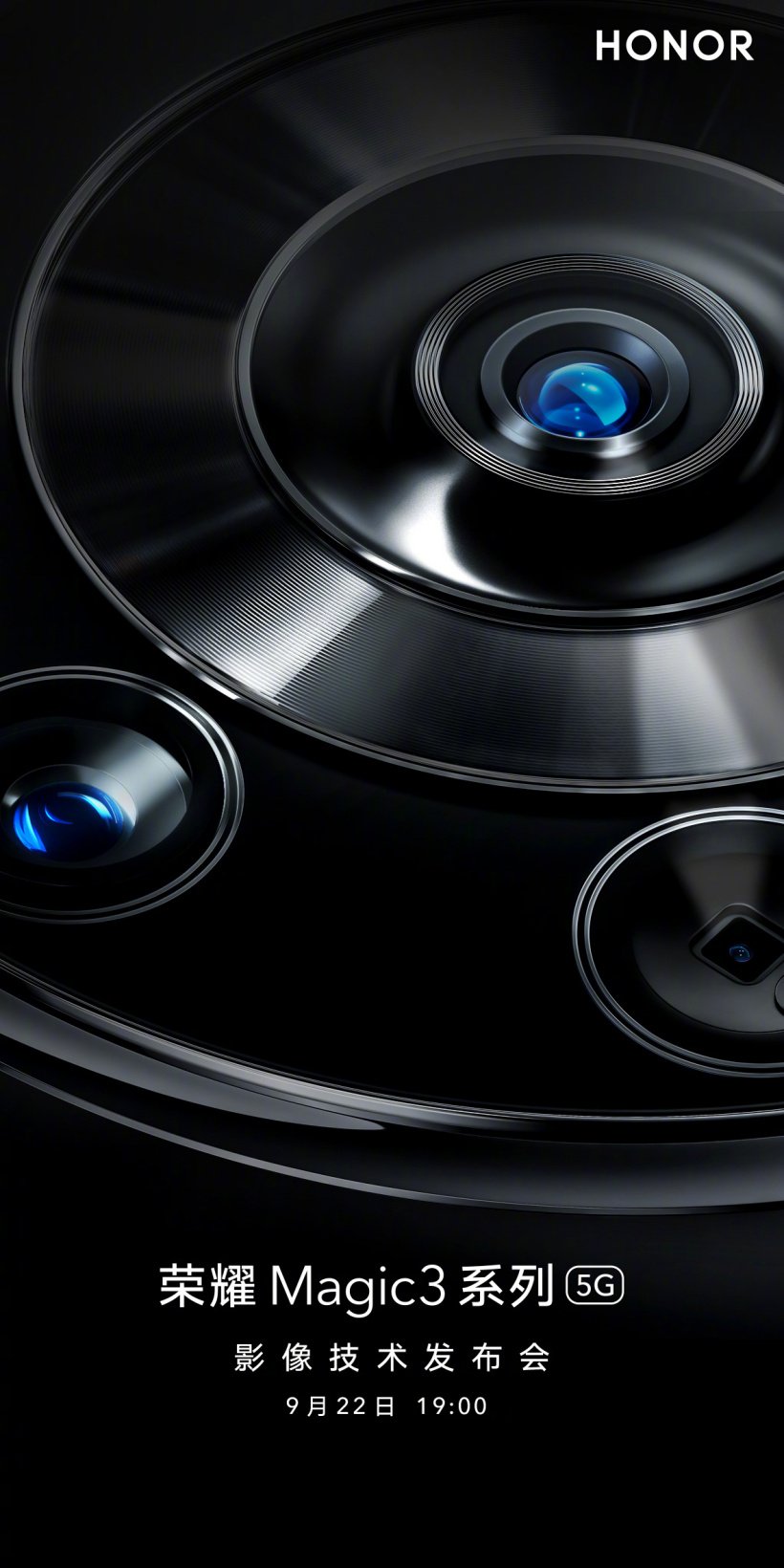 Camera upgrades in Honor Magic3 Series
The company expects to unveil new camera features for the Magic3 series. These upgrades include AI video-based algorithms or film industry-grade video processing. Moreover, it could simply bring a notable software update that bumps the camera performance overall. In addition, the online post from the company mentions the upcoming iPhone 13 series launch and stated that Apple is a notable contender in the domestic and global market. Furthermore, the Magic3 series features Computational photography which the brand claims can fully utilize the software and hardware capabilities within different chip platforms. CEO Zhao Ming says that the improvements may be done through updates to hardware lens calculations and photographic algorithms. However, there is not a lot of information on this for now.