Realme is soon introducing the GT Neo 2 in China on September 22. Ahead of the launch, some key details of the phone are confirmed by the company. Moreover, the Realme GT smartphone will feature Snapdragon 870 Soc. And to control the heating of the smartphone, the company confirms that the device will have a diamond ice core cooling system. The report suggests that this thermal management system offers 50 percent better heat dissipation than conventional gel.
Realme GT Neo 2 features tipped
Realme is going to launch the GT Neo 2 in China on 22nd September. The device may launch sometime next month in India as well. Moreover, before the launch, Realme confirms that the GT Neo 2 will have a diamond ice core cooling system. As per the reports, the cooling system packs three-dimensional graphene, customized concave and convex surface covering the heating source. In addition, this cooling system includes a stainless steel vapor chamber heat dissipation surface of 4129 square mm. This is an increase of 26 percent in terms of area. The cooling system also has a screen warehouse graphite sheet and screen IC graphite copper foil.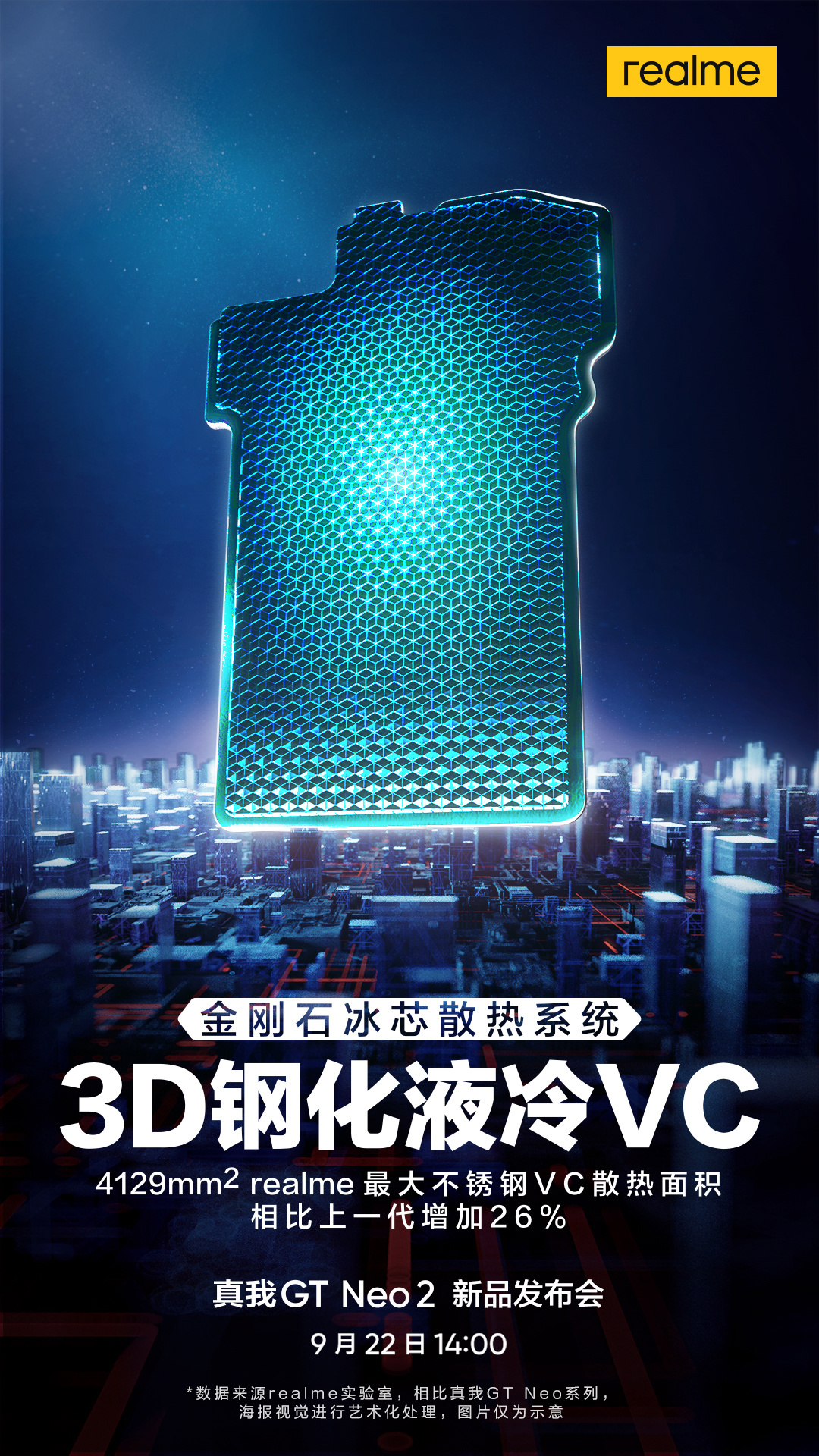 Furthermore, the new cooling system theoretically provides improved heat dissipation. In addition, the company confirms that the phone will feature a Snapdragon 870 SoC and houses a 5000mAh battery. Moreover, according to the company, the phone will support 65W fast charging that will charge the phone in 36 minutes. There are rumors that the device will come in two variants, one with 8GB+ 128GB and the other with 12GB+256GB. In addition, the device will launch in Neo Blue and Neo Green color options.