Huawei reveals a new patent where a smartphone will sport a rollable display. Recently, one more patent was spotted regarding the rollable display. However, the aspect that keep it apart from the previous one is the support for gesure controls.
Patent for the Controllable Foldable display from Huawei
According to a LetsGoDigital report, the Chinese tech giant files a patent with WIPO. This patent is for a new method for a 'Controllable foldable display with haptic and sound effect'. Moreover, the patent describes a method that allows the users to operate this rolling out or extending panel mechanism through touch movements. The company says it a freehand gesture control. In addition, to control the extendable display, a virtual slider will be displayed on the screen that lets user begin the rollout process. This system will also come with a haptic feedback system with a sound effect. Furthermore, the rollable smartphone's support for freehand gesture control will get power from a camera or motion sensor.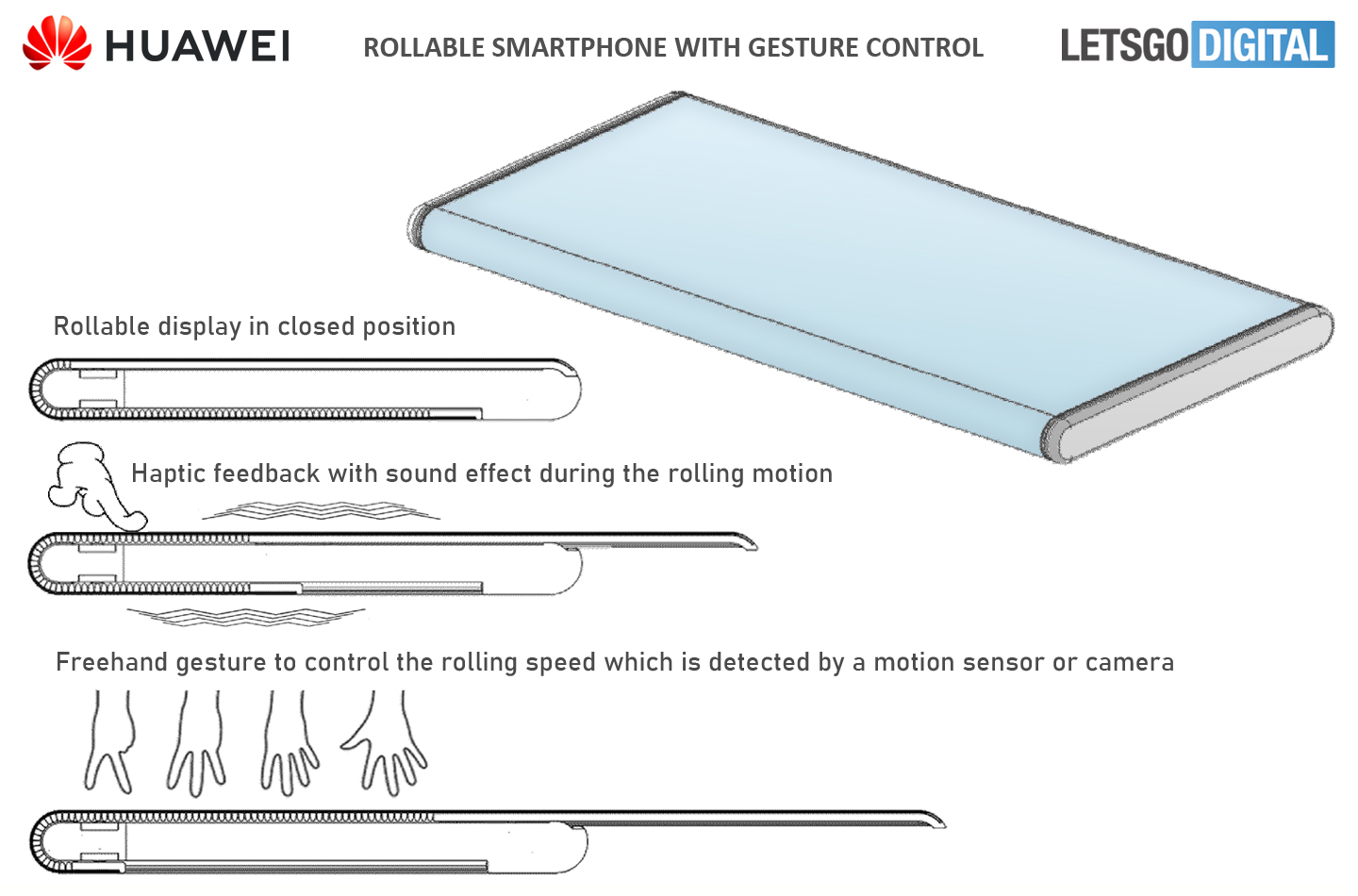 The report explains that, the user can simply swipe right above the display to roll it out. And extend while wiping left would have the screen retract back to its original position. Moreover, the company intends to allow users to control the speed at which display rolls out, other than scratching the surface. In order to achieve varying speeds, the brand plans on use a system that involves an 'X' number of the users' fingers in the air. Simply, we can say that the sensor recognizes two, three, four, or even five fingers and adjusts its speed accordingly.